Arriving at Goathland and parking in a very muddy field, exchanging £2.50 for the assurance of a supervised and safe parking experience and my North Yorkshire Moors Wartime Weekend experience for 2015 had begun.

The clocks had already been put back to 1943 with a flag raising ceremony at Pickering, echoed up the line in Levisham (becoming occupied Le Visham), Goathland and Grosmont. Trains this year were also running all the way to Whitby and back. A dash down to the station passing the Aidensfield Arms as the sound of the steam train called to me. I was greeted by a venue all decked out in wartime displays and staffed by appropriately dressed, the most part, volunteers.

Just managing to catch the 9.30am train heading towards Pickering. I made my way through the carriage to find a seat and a table vacant of good or badly dressed wartime weekend attendees. The train seemed to roll along complimented by the chattery mix of modern referenced and 1940's conversations. With my travel warrant, Swan Vesta matches, pipe and non nicotine non tobacco fruit based product for a pipe, pipe, swagger stick and gloves and iPhone disguised as a book I was ready to throw myself into the giddy, crowd filled place that is Pickering at this time of year.

It is quite refreshing being off the grid, no internet and no signal for a social media addict that's a big thing but some way appropriate for the period. So in a carriage full of nostalgic dreams and hopes for another happy event with polished shoes and boots, inappropriate fur coats, battered tin helmets and gas mask bags hiding 21st Century necessities the moorland scenery with autumnal heather passed by as we travel on to the next station.

At Le Visham we were greeted by German troops with clip boards in hand checking peoples' papers and patrolling the platforms in a menacing fashion. In an adjacent field lay a downed Luftwaffe plane. This was occupied France topped off with an 'Allo Allo'-style cafe.

I can honestly say that I am pleased and proud to be part of the Joint War Organisation from Hull and join the other 800 plus 1940's living history/reenacting costumed enthusiasts not to mention the thousands who had just come to enjoy the spectacle.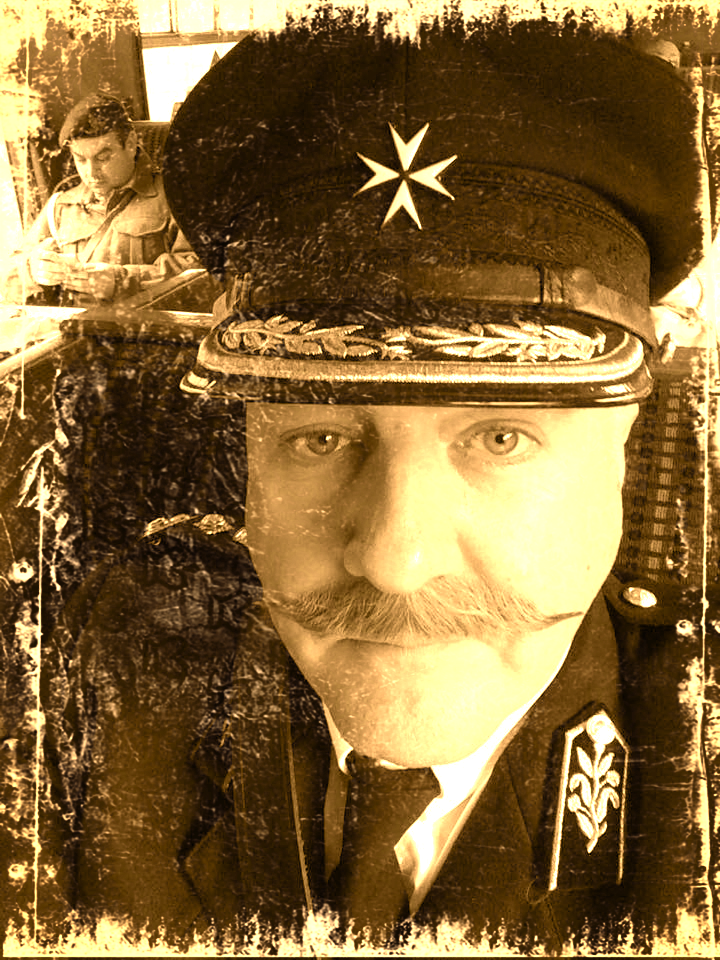 St. John Ambulance County Commissioner (Goathland - Pickering)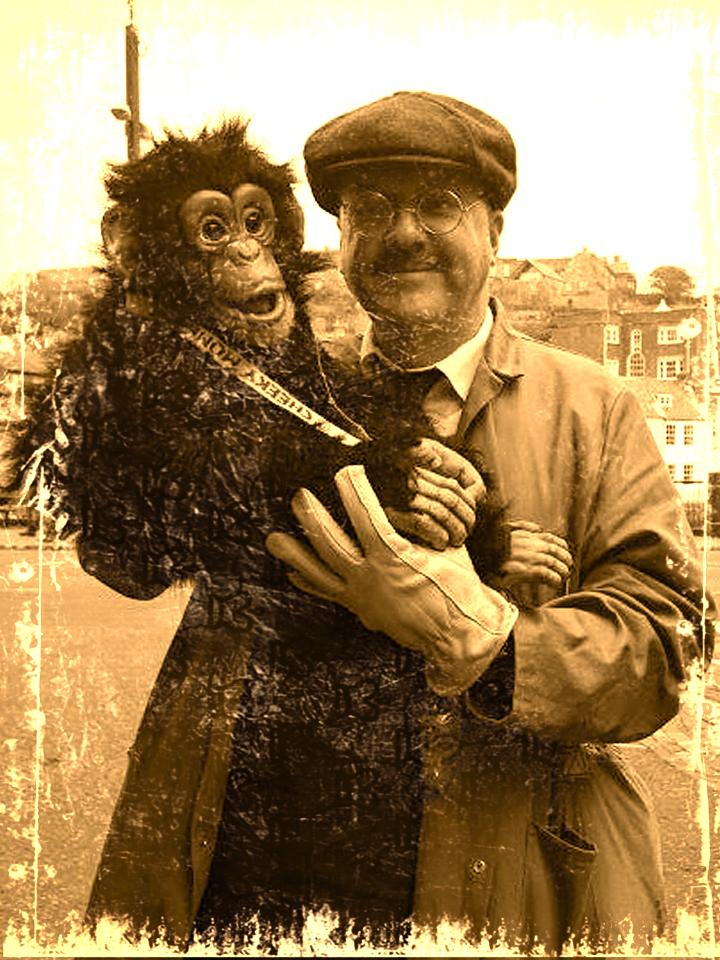 Zoo Keeper with Lulu (Goathland - Grosmont - Whitby)