Quality Training at affordable rates.
First Aid and Resuscitation Training for People Who Care – Qualsafe Accredited Training – Independently Accredited Training Provider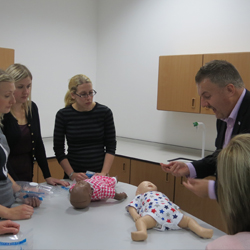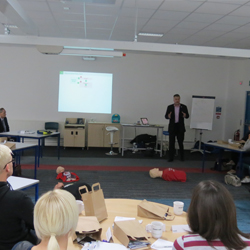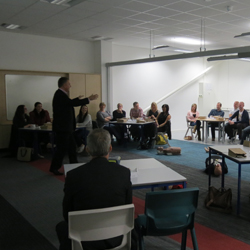 Andy is qualified, insured and accredited to deliver training.
Available to provide training in:
Resuscitation (Basic Life Support and beyond)
First Aid in the Workplace (EFAW & FAW)*
Automated External Defibrillation
Anaphylaxis
Conflict Resolution (CRT, NHS Standard Syllabus)
Moving & Handling (Basic)
All training can be provided on your premises and at a time to suit you and your staff. All resuscitation training follows Resuscitation Council UK guidelines.
Bored with the same old training delivery? Is your current provider dull as dish water? Then look no further… Andy's your man!
* – Annual Refresher and FAW requalification, Paediatric which covers topics required by Ofsted for Childminders, Nursery Workers and Teachers