So it's 2003 and you need a Saturday job on top of your full time job – The Deep, Hull had queues that needed entertaining. So what could be more amusing than a balloon modelling crew member wearing a snorkel and fins, guiding an invisible urinating dog up and down the groups of visitors waiting to go inside?
Balloon modelling is a skill that Andy had always wanted to learn from an early age. It includes the usual spread of basic models and the crowd pulling "balloon swallow"!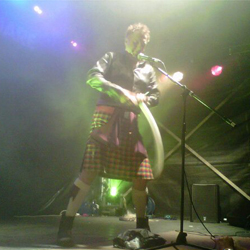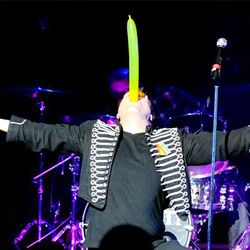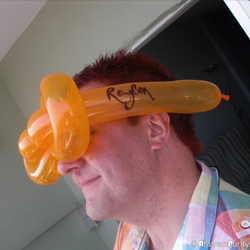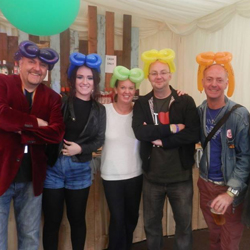 Gig highlights include teaching 800 people (simultaneously) in York Minster to each make a balloon dog. To provide 30 people on the front row at Gran Canaria Pride with designer balloon glasses and the infamous a dog giving another "a piggy back" balloon.
All balloons Andy uses are Qualatex which is an industry standard.
N.B. Some people can be allergic to latex and should therefore avoid contact with the balloons.